Creative time again, this week the theme for Drunken Stampers is METAL.
Gone a bit off the wall on this one. I haven't actually used metal on this card, I wanted to experiment with achieving a metal effect. Here's the result
The frame is a 'Gorjuss' stamp (Docrafts Gorjuss range), but i wanted a more aged effect that just stamping and heat embossing, so I liberally applied bronze gilding wax all over the top. I love the way the detail of the frame hasn't been lost, if anything I think it may have accentuated its features. I've used the same technique with the sentiment.
For the background, I had fun with microbeads. I laid strips of double sided tape on black card carefully, making sure no gaps were left between each strip. I then took of the protective layer on alternate strips and covered in gold micro beads, ensuring complete coverage on the tape. I then did the rest of the strips in black microbeads. The finish looks fab and gives a really tactile finish. Just to give a little extra va va voom, I've placed some pretty little paper flowers on a branch in the corner, just a little feature.
Why not have a look over at Drunken Stampers to see what the rest of the team have created.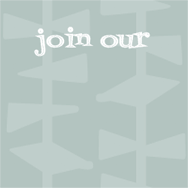 Ingredients:
5x7 white card blank (trimmed to size of frame) - Papermania
Frame stamp - Docrafts Gorjuss range
Sentiment stamp - Inkylicious
Embossing powder - Cosmic Shimmer, Olympic Gold Lustre
Gilding wax - Cosmic Shimmer, Cast Bronze
Microbeads - Pop by American Crafts
Branch die - Spellbinders, Cherry blossom
Flower dies - Heartfelt Creations, Sun Kissed Fleur
Striped paper (flowers) - Docrafts Gorjuss range
I will be entering this card into the following challenges;
http://mymumscraftshop.blogspot.co.uk/2013/11/challenge-11-autumn-colours.html
- Autumn Colours
http://bearlymine-challenges.blogspot.co.uk/
- ATG
http://bunnyzoescrafts.blogspot.co.uk/
- Shabby chic, vintage
http://audsentimentschallengeblog.blogspot.co.uk/
- Any sentiment