Whoop Whoop, my first card done specifically as part of the Drunken Stampers design team. Theme this week is Beach or anything that's water themed.
I've chosen to combine the two and have both beach and water featured on the card.
I've used a harbour image, with just a sliver of a beach. However to draw the eye to the beach, rather the the buildings, I've only used coloured inks on the beach, water and sky using ink dusters for texture and coloured the buildings in monochrome grey with alcohol pens. This has then been matted and layered on yellow and blue card to accentuate the beach even further.
The sentiment of 'Summer Days' really suits the image well and I've heat embossed this stamp and the frame stamp with embossing powder and again used my Ink Dusters to tone in the background. It has then been shaped and and placed on the card using 3D glue to give the card depth.
To finish the card off, I've stamped and heat embossed around the edge of the base card with a cute swirl pattern and placed a simple embellishment of a boat to tie it all together.
Drop by the the Drunken Stampers challenge site to join in and see what the rest of the design team have come up with.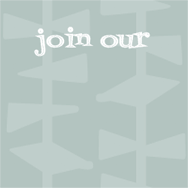 Recipe;
5x7 white card base - Carole's Crafts
Yellow & Blue matting & layering card - Sizzix
Harbour image - Docrafts by Michael Powell
Beach colour - Adirondack; Butterscotch
Sky & water colour - Adirondack; Stonewashed & Sailboat Blue
Alcohol pens - Promarkers; cool grey 1, 2, 3, 4 & 5
Heat Embossing Glitter - Papermania; Enchanted Gold
Watermark ink for embossing - VersaMark
Swirl stamp - My crafty stash
Boat embellishment - My crafty stash
3D Glue - Collall 3D Glue Gel
Wet glue - Collall All Purpose Glue
Happy Crafting.xx